Disclosure: This post may contain affiliate links, which means I may receive a commission if you click a link and/or purchase something. If you would like more information you can check out my disclosure policy located in the "ABOUT" tab.
I had so much fun designing our basic style baby boy nursery from scratch, and I'm so excited to be able to share with you! I know first hand, just how overwhelming deciding how to decorate your baby nursery can sometimes be. When you're expecting, you have a million other things you are focusing on, so sometimes decorating a nursery goes on the back burner; even though you may wish you had more time to make it absolutely perfect. So if you like what you see, look no further. In this post you will read about the entire process of designing this basic style baby boy nursery. From deciding a theme, to paint colors, a link to my step-by-step tutorial for the accent wall, and links to all our furniture and décor, nothing will be left out!
Deciding a Theme
I knew I didn't want an actual theme; just a color scheme. Something simple, yet stylish, and still have a baby room feel. I didn't want the room based on any movie, book, or specific character. Which deemed to be pretty hard to gather ideas for decorating, because in my searches all I could find were themes; (woodland, Disney, nautical, sports, animals, etc.). When you have a specific theme you want, all you have to do is Google or Pinterest it, and a million awesome ideas come up! But, I knew I didn't want that, so I got creative on my own. Since we knew we were having a boy, I decided on a general and basic color scheme of white and gray, with some pops of baby or navy blue. I also knew I wanted an accent wall; I absolutely love accent walls! In fact, I wish every room in my house had a different kind of accent wall. Having an accent wall in the nursery allowed for some personality and appeal in the room, since it was already turning out to be a pretty basic room.
Accent Wall
In my search for different types of accent walls, I kept picturing horizontal wooden planks. My husband and I even almost purchased a bunch of gray toned wooden planks. But I just wasn't convinced that it would be a right fit for what I was trying to create. I think I was stuck for a while on the wooden plank idea because the most popular theme for a baby boy room right now is a woodland theme, so I was seeing A LOT of wooden planked walls. So I simply switched my search from "nursery accent walls" to just "accent walls." So of course, I came across wainscoting and board and batten, which I've always been a huge fan of, but I always associated it with a more sophisticated room theme. The more and more I looked at different board and battens I tried to picture a crib and baby things in the room as well, and I actually started to see a switch from sophisticated, to perfect for a baby room! The wood squares started to give me a feel of a wooden building block set. Which, what could be more perfect for a baby boy room than the feel of wooden building blocks?! It was perfect. It was then time to decide the color of the accent wall. Light gray and all the other walls white, or the accent wall white and all other walls light gray? I wanted the accent wall to really pop and brighten the room, so we decided on white and the rest of the walls would be painted in a light gray. To learn how to do the board and batten wall, check out my tutorial here in my post, "Board & Batten Wall Tutorial." For both paints used in the room we used Behr premium plus paint from Home Depot; it's a paint & primer in one. We used Eggshell Enamel, and the accent wall color is Ultra Pure White, and for the gray walls we used Eggshell Enamel and the color is Silver Bullet.
Finding the Perfect Furniture
My husband and I honestly looked around EVERYWHERE for furniture that we liked. We found only a few actual sets that we were in love with – but my gosh – baby furniture is EXPENSIVE! Thank goodness for Target! The set we both loved the most, ended up also being the most affordable! How often does that happen?! Not often enough, I'll tell you that much! Below are picture links to all our furniture pieces. Our furniture is the "Rustic White" color.
Crib – I absolutely LOVE this crib; not only because I think it's super adorable and it gives you a farmhouse-style feel AND it has shiplap-inspired paneling on the back, BUT it's also a 4-in-1. It's a Crib, Daybed, Toddler Bed(need to separately buy the guardrail), and full size bed (also need to separately buy the full size bedrails)

Dresser/Changing Table – This is a great piece to have because it not only holds clothes (if you have those in the closet), but blankets, receiving blankets, burp cloths, bibs, etc. It serves as both a dresser, and a changing station – bonus! AND once your little one is potty trained you can remove the changing station top and have a normal looking dresser, ready for cute décor ☺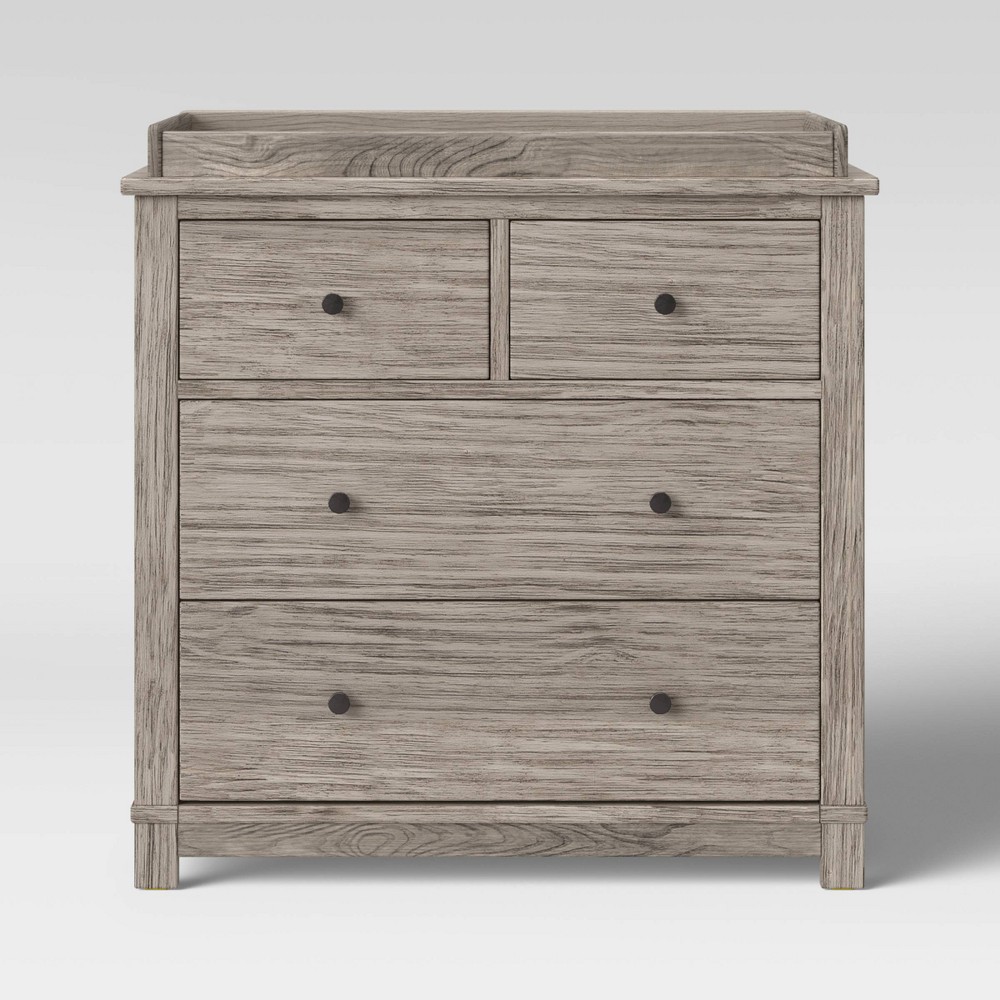 Nightstand – If there were one piece you can do without, I'd unfortunately say the nightstand. Although, if you have the room, its great! I really wanted one to have next to our rocking chair so I had a place to put things I needed like water, a book, bottle (if I'm done holding it), etc. Also, I needed a spot to place our noisemaker, humidifier, and monitor! Its crazy the amount of things you need in a baby's room! It all accumulates quick!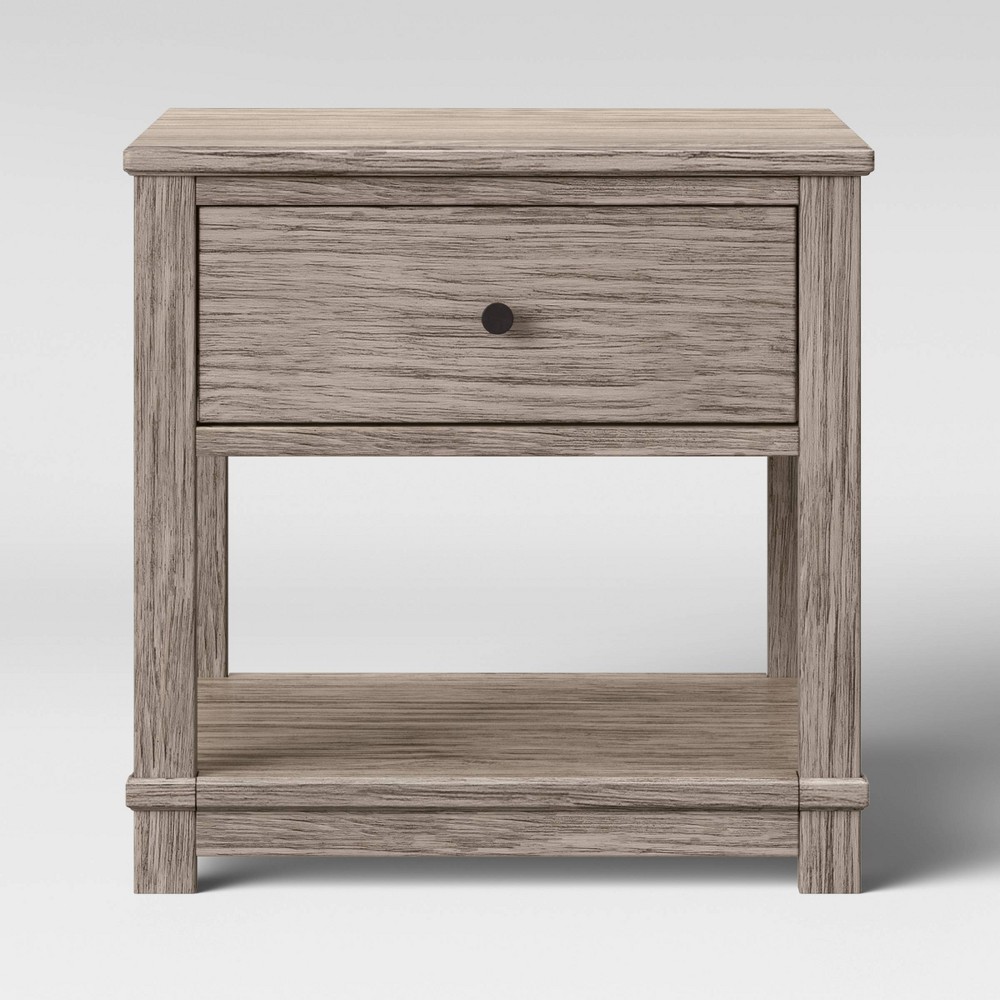 Bookcase – I've always secretly wanted a bookcase (I have no clue why, I'm not an avid reader by ANY means) I just think they are so nice. So, when designing the baby room I knew I wanted a bookcase because, well I love them, and I WILL be reading to my child every night before bed. So, because I will make sure he has a solid collection of books, I knew he would need a nice place to hold and display them.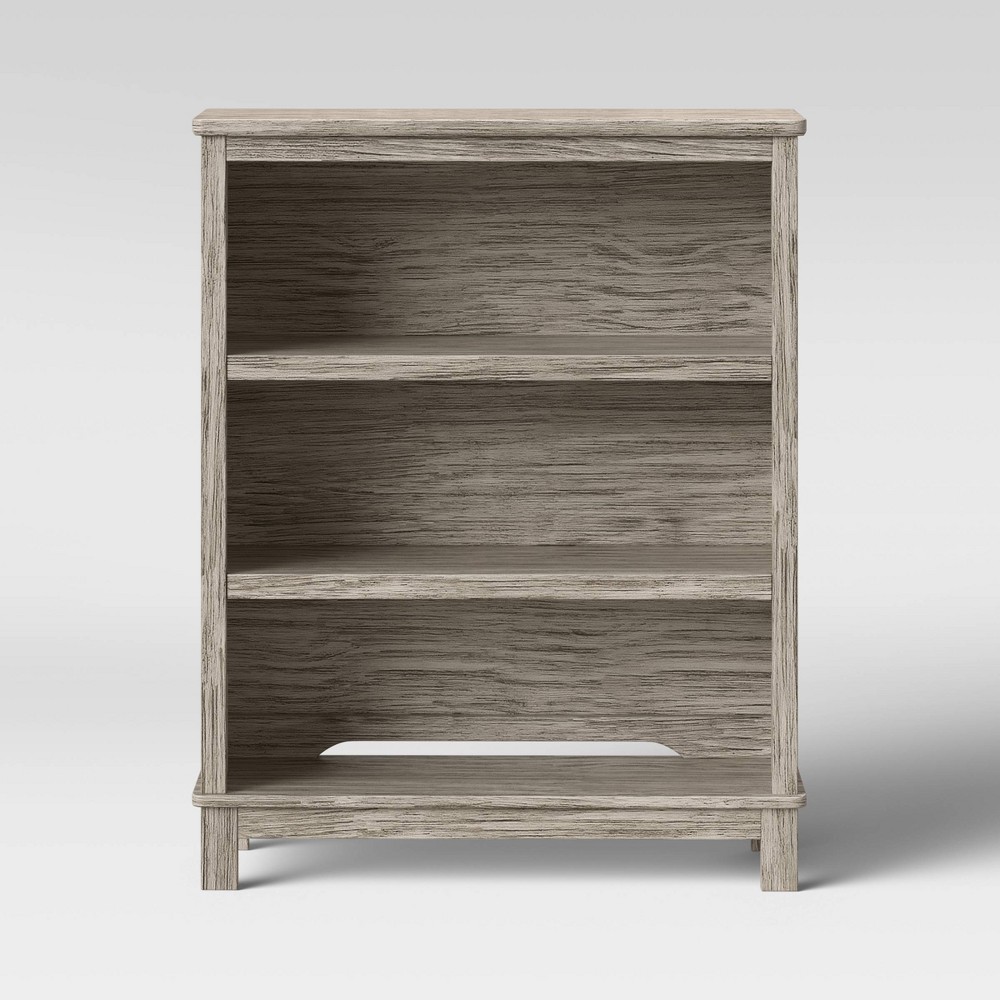 Rocker/Glider & Ottoman – We got our rocker/glider from Buy, Buy, Baby. I won't lie to you, this rocker/glider was not my first choice by any means. BUT, I honestly can tell you I am so glad I ended up with this one! I originally wanted a tufted chair and ottoman. All the ones I found were either huge and bulky or didn't have a matching ottoman. Which I didn't like that, so it was a problem for me. We searched and searched but no luck. Luckily for my husband, our current rocker/glider was always his first pick. However, we originally got a dark gray color. My husband picked it up, carried it up the stairs, unboxed it, and set it up. I then walked in and immediately said "no way!" I hated it. The color was a horrible fit in the room. I said I wanted white, and my husband would not have it. So we both came to an agreement on cream, which I actually ended up really loving! It ties in perfectly with our furniture and the distressed grain it has in it. Also, this rocker/glider is extremely comfy! I find myself going into the room and sitting and relaxing in it just because. Also, it's a lot narrower than most we saw, so it fits perfectly in the space we have. I LOVE my rocker/glider and would recommend this one to anyone!
Pictures of the Nursery

Other items you may have seen in the nursery pictures:
Rug (4'x5'5″) – Target
Mobile – Buy, Buy, Baby
Little Blessed One Sign – Hobby Lobby

Little Man Cave Sign – Hobby Lobby
Picture Frame Collage – Kirkland's
Alphabet Sign – HomeGoods
ABC Pillow – Home Goods
Step Stool/Kid's Chair (ours was personalized as a gift) – Buy, Buy, Baby
On the Bookcase
Wooden Age Blocks – Buy, Buy, Baby
Shelving Décor
Shelves – Target

Whitewash Wooden Letters – Hobby Lobby

Glass Jar filled with Baby Clothespins – Hobby Lobby

Clothespins – Michael's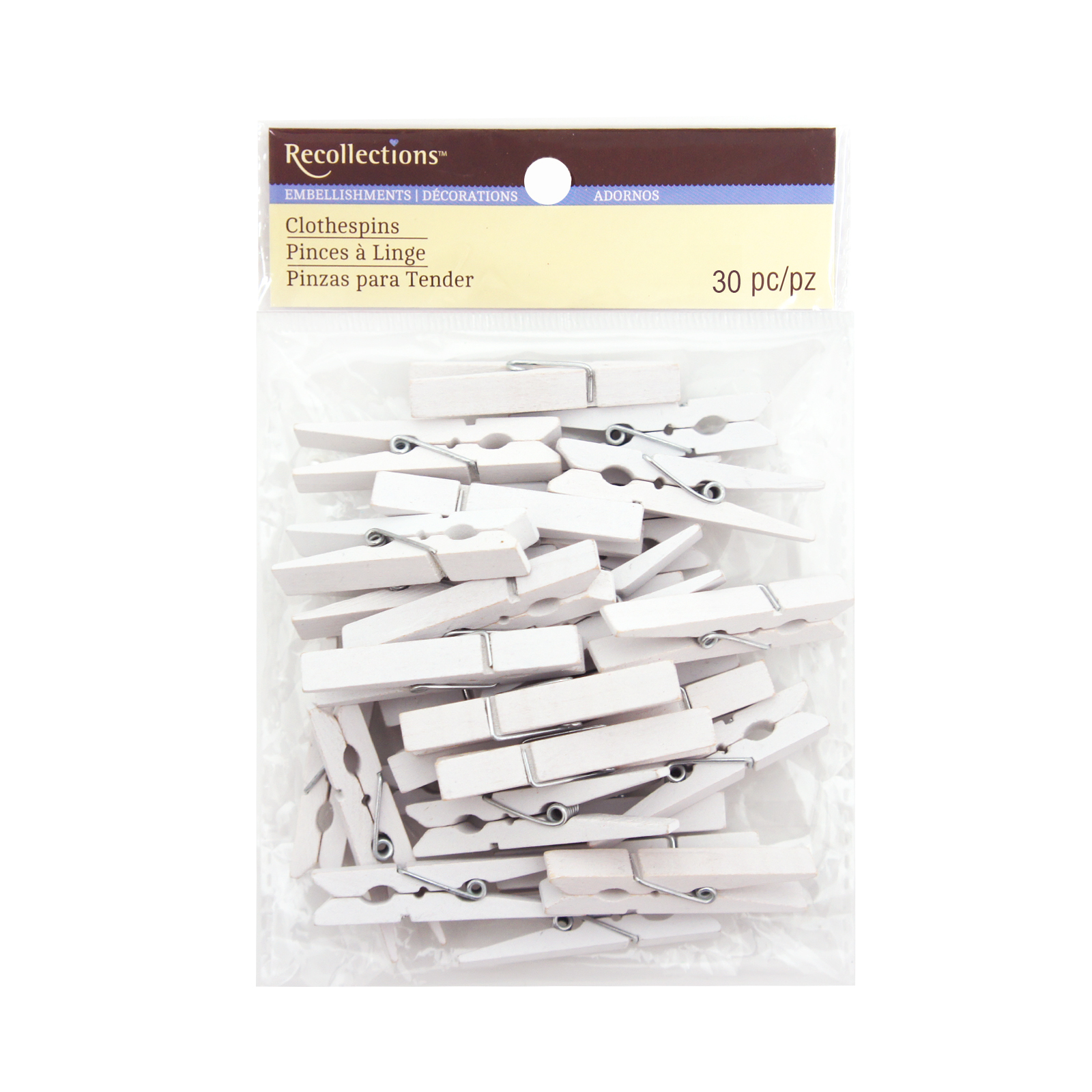 Say Your Prayers Sign – Hobby Lobby

Small White Wooden Picture Frame – Home Goods
I hope you were able to get some inspiration for your own baby nursery!
Until next time –
xO, Kayla
Please follow and like us: